[div class="one-half first"]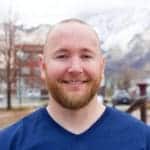 Dallin Chase
I enjoy spending time with my wife and hilarious son. And of course spending time with friend and family. I am tempted to become a mountain man from time to time. I head up the videography and photography here at ChaseBros. I'm excited to meeting you and see how we can help you achieve your goals.
 
[end-div]
[div class="one-half"]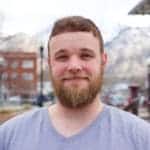 Sterling Chase
Family is very important to us here at Chasebros and I love spending time with my beautiful wife and my son (soon to be 2 sons). I enjoy music, lifting weights, camping, archery, almost anything tech, and life. We have the most amazing opportunity to work with amazing people and to help them to grow their business and that is a really special thing.
 
[end-div]
[div class="one-half first"]
[end-div]
[div class="one-half"]
[end-div]
[div class="clearfix"][end-div]